FLEXYGEL, 250 g.
COMPREHENSIVE SUPPORT OF MUSCULOSKELETAL SYSTEM
Article: 910403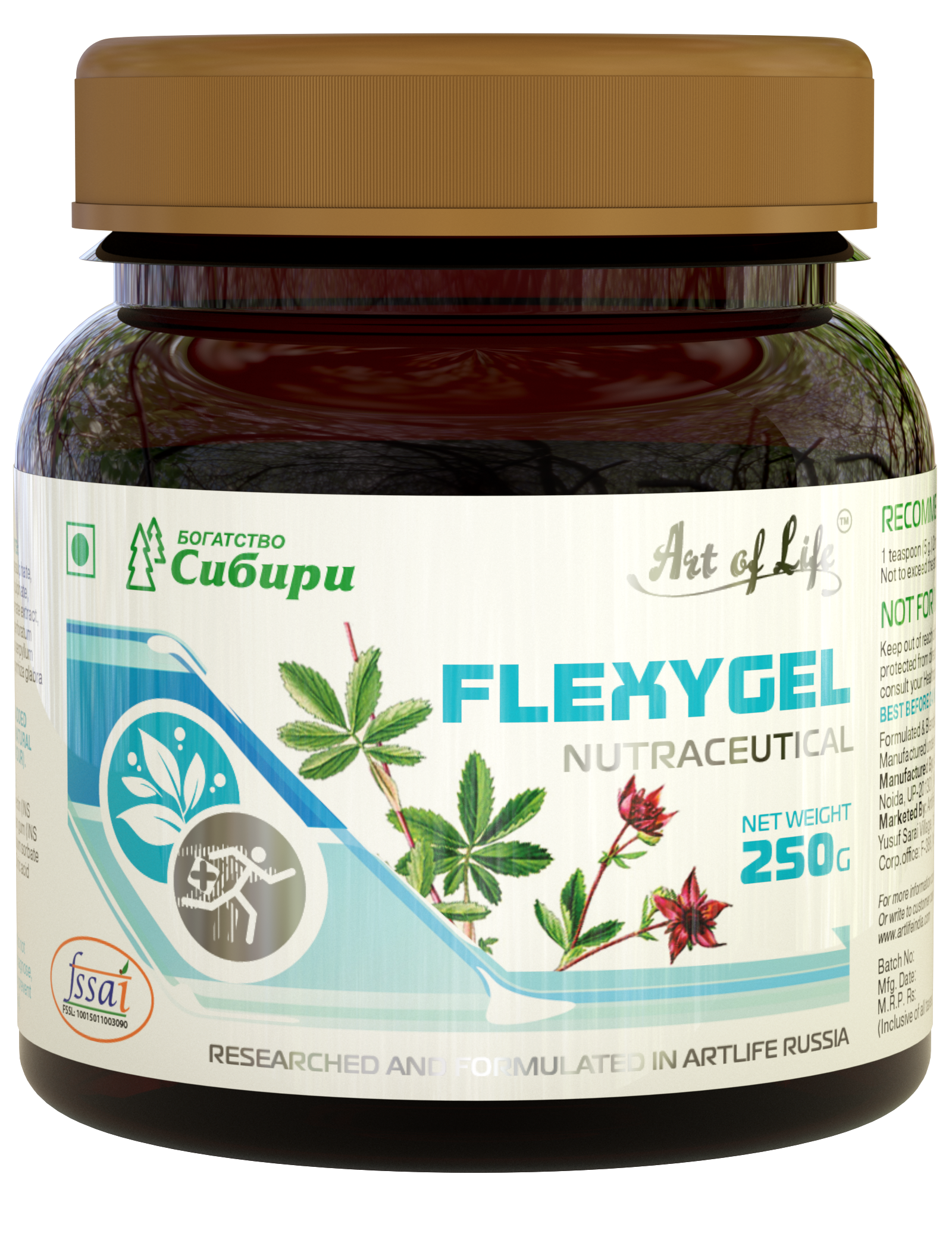 Relieves the course of chronic joint diseases.
Stimulates the restoration of cartilage.
Improves the status after injuries.
Description
Flexygel helps quickly restore the nutritious supply to the main tissues of joints, carti-lages, which cover bone surfaces, and dense connective forming ligaments.

Unique plant composition:
Glucosamine sulfate and Chondroitin sulfate are structural elements of connective tissue, participate in its formation, prevents the processes of destruction of cartilage and stimulates its regeneration.
Boswellia extract (Boswellia serrata – gum resin extract) has the strongest anti-inflammatory effect, helps to cope with the destruction of cartilage, activates recovery processes.
Saint John's wort leaf (Hypericum perforatum leaf), Liquorice (Glycyrrhiza glabra root) and Breckland thyme leaf extract (Thymus serpyllum extract) Effective with disorders of the mus-culoskeletal system (rheumatism, arthritis and arthrosis).

Composition
Nutrients:
Other ingredients: Glucosamine sulphate, Citrus food fibers, Chondroitin sulphate, Boswellia serrate extract, Hypericum perforatum leaf, Thymus serpyllum extract, Glycyrrhiza glabra root
Applying
Recommended usage: 1 teaspoon (5 g.) 2 times a day with meal. Not to exceed the stated recommended daily allowance.