SORBIOGEL, 250 g.
IMMEDIATE AND COMPREHENSIVE DETOXICATION
Article: 910405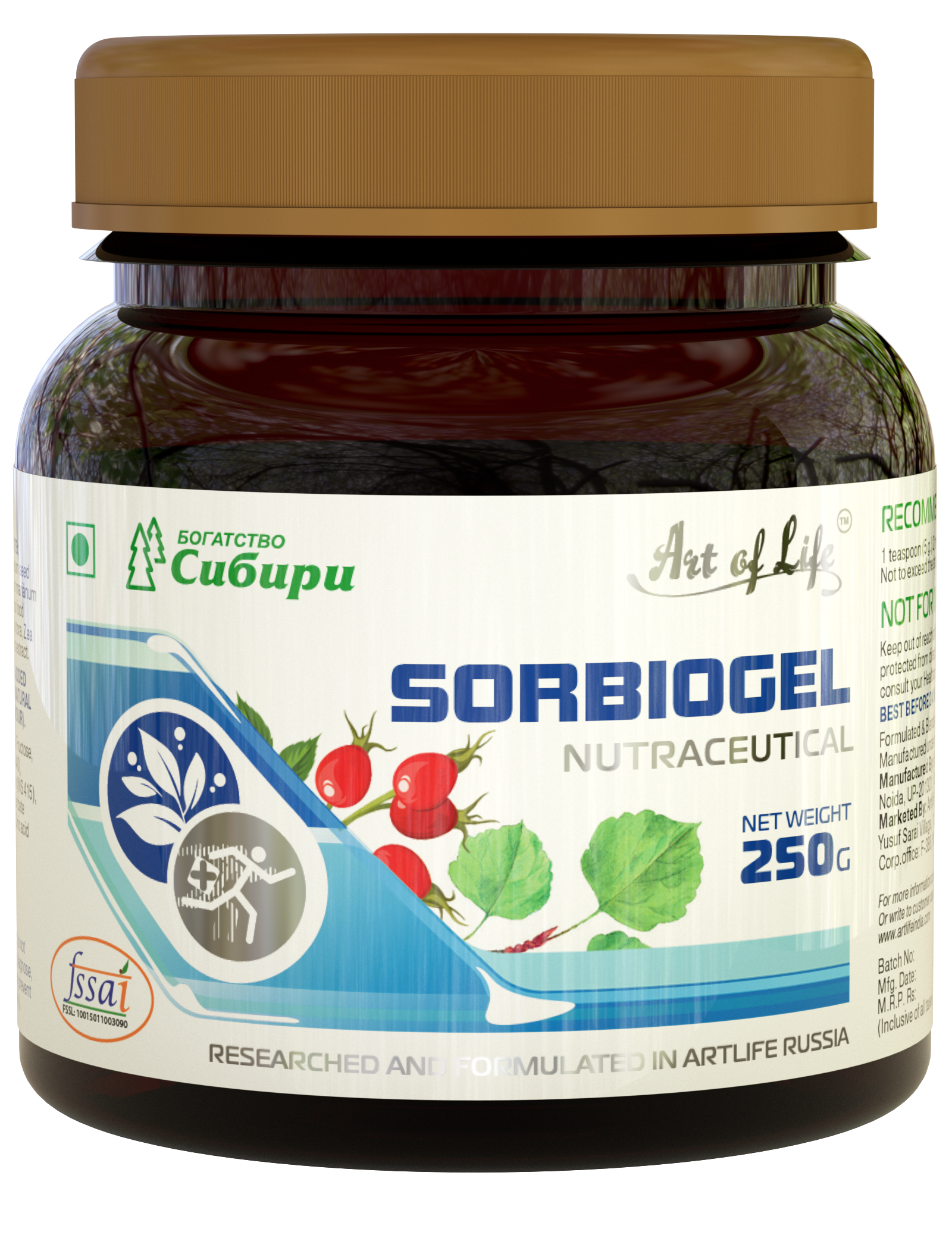 Restores the normal intestinal microflora.
Normalizes the status of the digestive tract.
Improves the liver detoxification function.
Description
Sorbiogel is intended for the immediate binding, neutralization and removal of toxins of any origins from body.

Unique plant composition:
Common wheat bran (Triticum sativum seed bran) – Instantly neutralize toxic substances.
Apple Pectin – improves the condition of the gastrointestinal mucosa, facilitating its recovery after damage.
Milk thistle extract (Silybum marianum extract) – improves metabolic processes in the liver, promotes elimination of toxic substances.
Cassia tora restores liver function, normalizes appetite, and also has the property to improve visual acuity.
Corn anthers extract (Zea mays anthers extract) has choleretic, diuretic, haemostatic and antispasmodic properties.
Composition
Nutrients:
Other ingredients: Triticum sativum seed bran, Sílybum mariánum extract, Citrus food fibers, Cassia tora, Zea mays anthers extract
Applying
Recommended usage: 1 teaspoon (5 g.) 2 times a day with meal. Not to exceed the stated recommended daily allowance.