GTRIGEL, 250 g.
IMPROVEMENT OF FUNCTIONAL STATE OF GASTROINTESTINAL TRACT
Article: 910402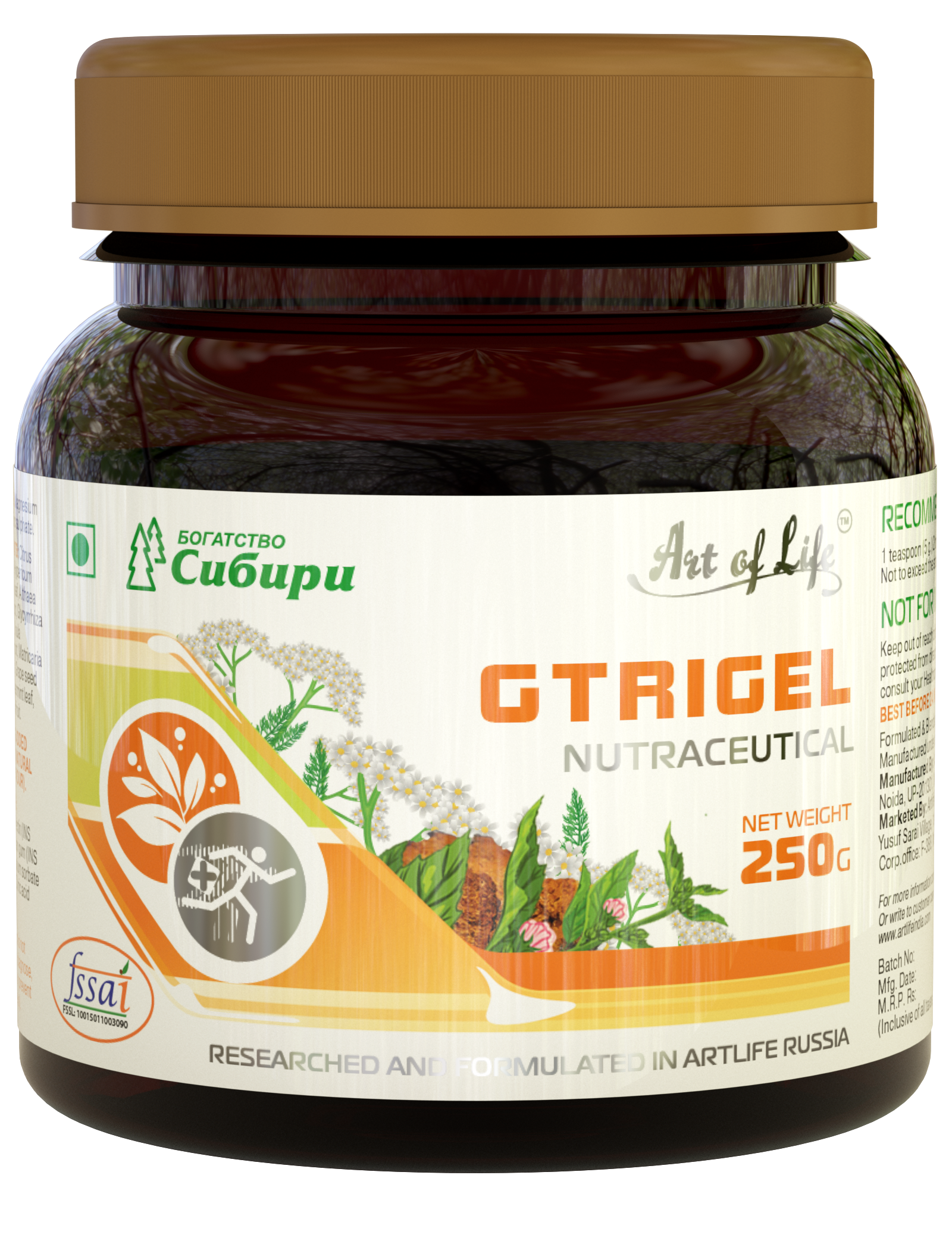 Improves digestive processes.
Eliminates spasm, a feeling of discomfort in the digestive tract.
Speeds up the recovery process after infections.
Description
Gtrigel is intended for the immediate improvement of digestion processes' state under the conditions of chronic diseases of gastrointestinal tract organs.

IMPROVEMENT OF THE FUNCTIONAL STATE OF THE GASTROINTESTINAL TRACT
Unique plant composition:
Saint John's wort leaf (Hypericum perforatum leaf) contributes to the normalization of the intes-tinal microflora, eliminates stool disorders, inhibits the multiplication of harmful bacteria.
Marsh mallow root (Althaea officinalis root) has anti-inflammatory effect, a healing effect, a ther-apeutic effect for stomach ulcers and pancreatitis, food toxic infections and poisonings.
Inula racemosa root contributes to increased bile formation and bile secretion, helps to remove toxins from the intestine, speeding up this process naturally.
Liquorice (Glycyrrhiza glabra root) regulates the secretion of gastric juice, prevents heartburn, helps prevent gastrointestinal diseases.
Garden mint leaf (Spearmint leaf) has an antispasmodic effect on smooth muscles, thereby re-lieving pain syndrome.
Caraway (Carum carvi fruit) contribute to the reduction of fermentation processes in the intestine, increase peristalsis.

Composition
Nutrients:
Minerals: Magnesium, Zinc
Other ingredients: Citrus food fibers, Hypericum perforatum leaf – Althaea officinalis root, Glycyrrhiza glabra root, Inula racemose root, Matricaria chamomilla, Grape seed extract, Spearmint leaf, Carum carvi fruit.
Applying
Recommended usage: 1 teaspoon (5 g.) 2 times a day with meal. Not to exceed the stated recommended daily allowance.