DISCOVERY UNI, 60 caps.
DAILY SUPPORT
Article: 910333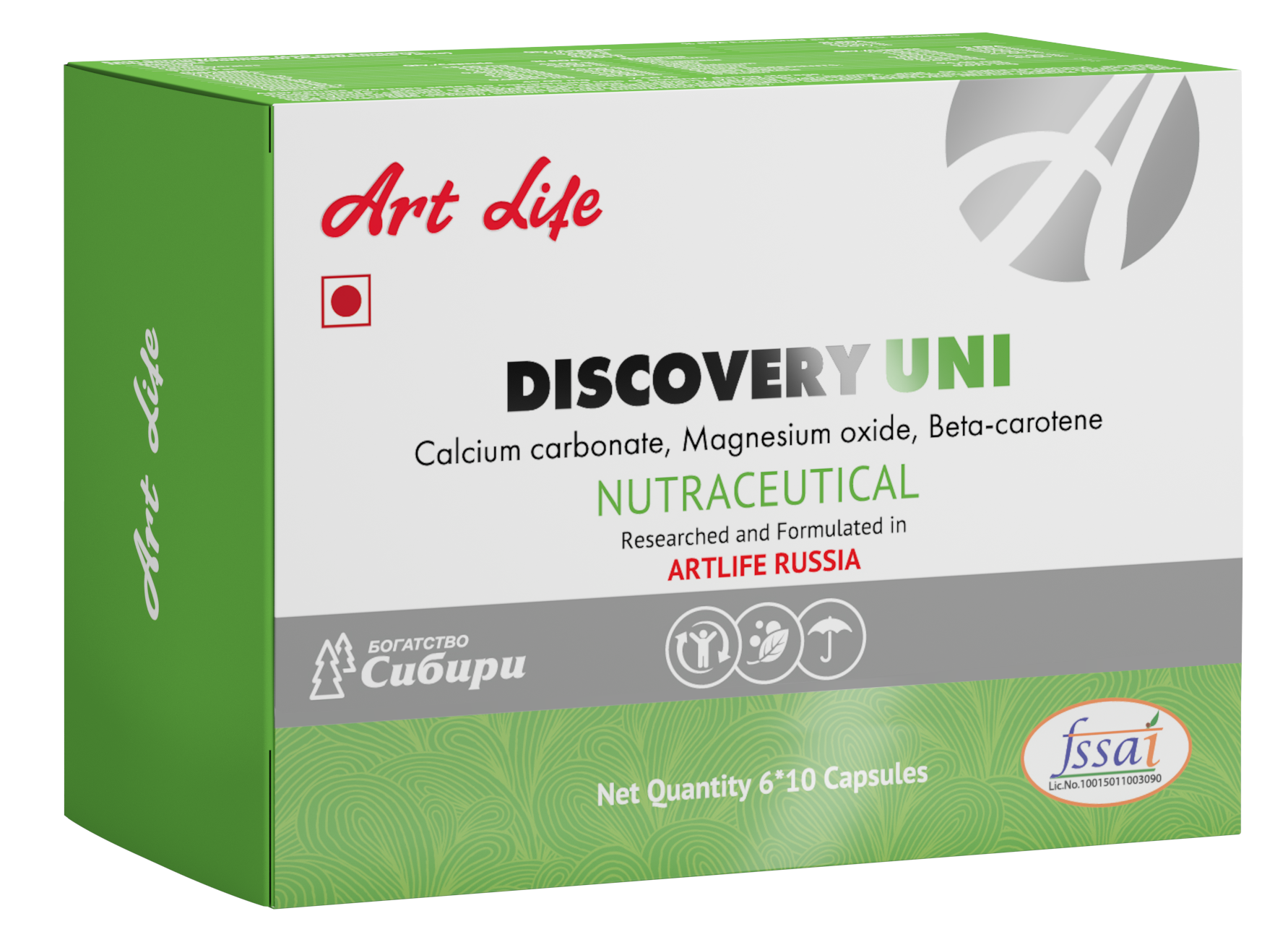 This complex has a general health improving effect.
Protects body from stresses and bad ecological conditions.
Description
DISCOVERY UNI bioactive complex helps reduce the side effects of malnutrition, adverse environmental conditions, reduce chronic fatigue, and maintain functions of immune system.
Vitamins are the essential part of human nutrition. Human body cannot synthesize vitamins independently and should receive them with food.
Vitamins are taking part in a large amount of our body reactions, our organism cannot function without them.
Macro- and microelements should be present in our diet. Even minor deviations in the mineral content from the norm could cause heart disease.
Composition
Nutrients:
Vitamins: Vitamin C, Vitamin E, Vitamin B3, Vitamin B5, Vitamin D, Vitamin B6, Vitamin B2, Vitamin B1, Vitamin, Vitamin B12
Minerals: Calcium, Magnesium, Zinc, Manganese, Copper, Iodine, Molybdenum, Chromium, Selenium
Other ingredients: Beta carotene, biotin, potato starch.

Applying
Recommended usage: 1 capsule 2 times a day with meal or as suggested by the healthcare professional.